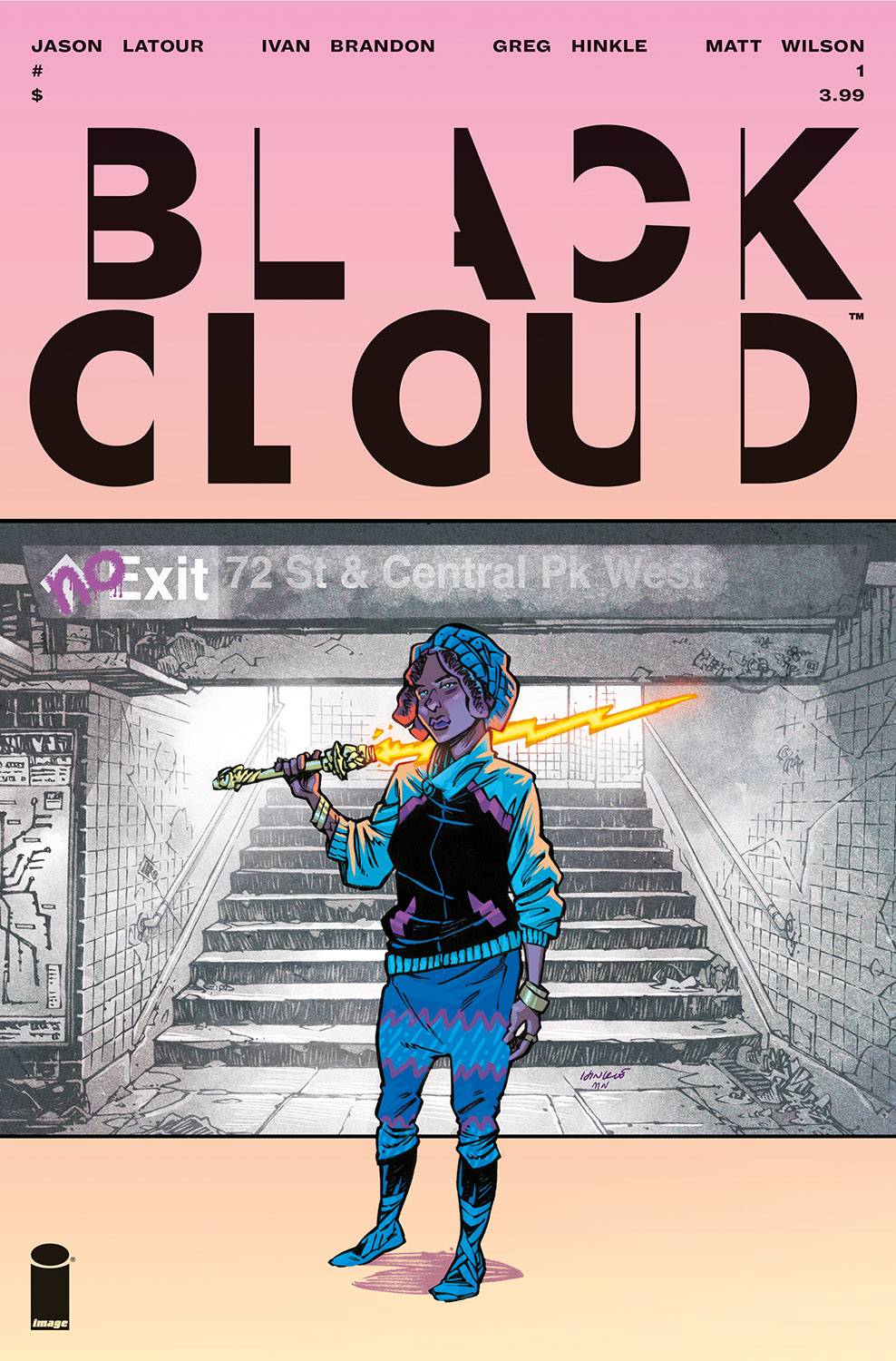 BLACK CLOUD #1
IMAGE COMICS (W) Jason Latour, Ivan Brandon (A/CA) Greg Hinkle
Zelda was born in a world of dreams, and hers burned bigger than anyone had ever seen. Now she's on the run in our world, the dreams broken in her hands. But the pieces are for sale, the rich and the powerful are buying, and suddenly her world isn't the only place Zelda's running from.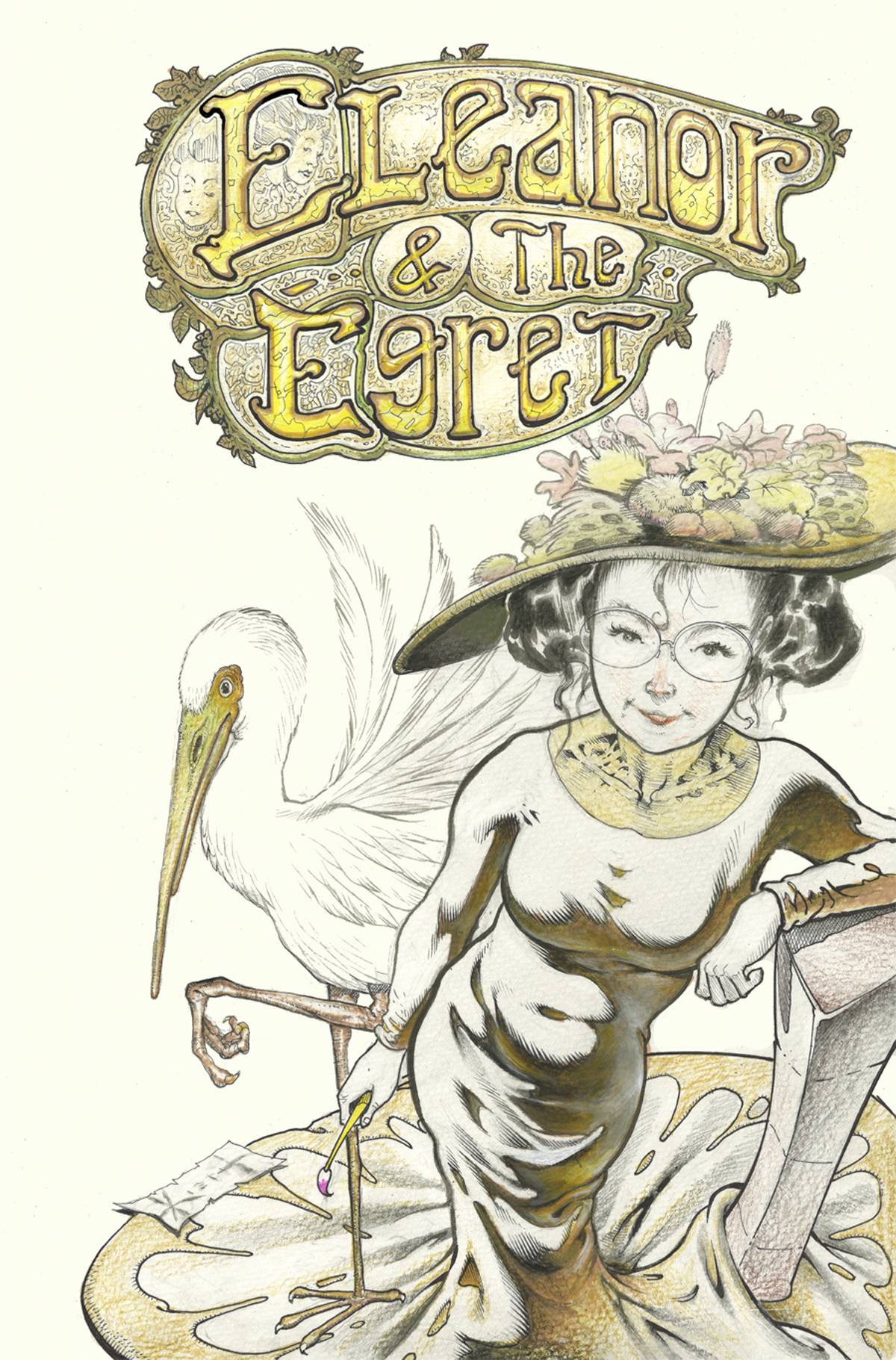 ELEANOR & THE EGRET #1
AFTERSHOCK COMICS (W) John Layman (A/CA) Sam Kieth
NEW SERIES! The most daring art thief in Paris has struck again, and the police have assigned their best detective to the case. His only clue? A single white feather left at the scene. Could this feather belong to the thief? To the thief's accomplice, an oversized talking egret? Or will his investigation lead him to somewhere even stranger? (Answer: all of the above.)  Presenting a peculiar and unforgettable tale of birds and banditry, paintings and pets, larceny, love and… lamprey-wielding assassins? From the legendary creator of THE MAXX and co-creator of SANDMAN, Sam Kieth, and the considerably less-legendary creator of CHEW, John Layman!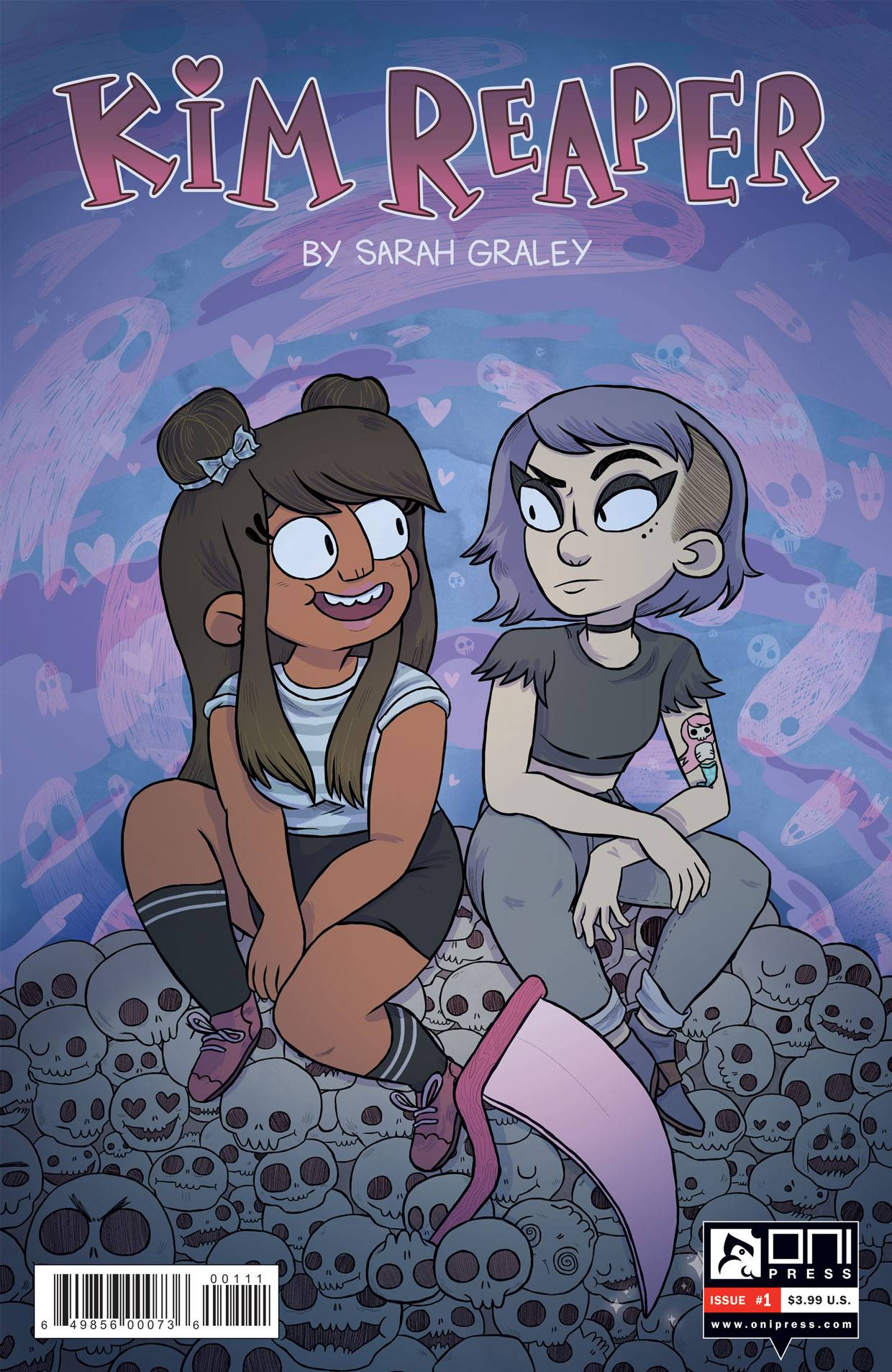 KIM REAPER #1
ONI PRESS INC.
(W/A/CA) Sarah Graley
Like most university students, Kim works a part-time job to make ends meet. UNLIKE most university students, Kim's job is pretty dang cool: she's a grim reaper, tasked with guiding souls into the afterlife. Like most university students, Becka has a super intense unrequited crush. UNLIKE most university students, Becka's crush is on a beautiful gothic angel that frequents the underworld. Of course, she doesn't know that. Unaware of the ghoulish drama she's about to step into, Becka finally gathers up the courage to ask Kim on a date! But when she falls into a ghostly portal and interrupts Kim at her job, she sets off a chain of events that will pit the two of them against angry cat-dads, vengeful zombies, and perhaps even the underworld itself. But if they work together, they just might make it… and maybe even get a kiss in the bargain.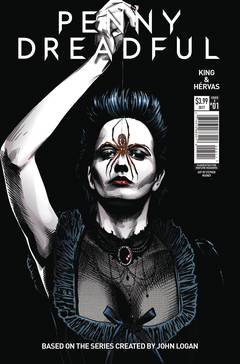 PENNY DREADFUL #1 CVR A MOONEY
TITAN COMICS (W) Chris King (A) Jesus Hervas (CA) Stephen Mooney
THE SELL-OUT AND CRITICALLY ACCLAIMED COMIC SERIES RETURNS! CONTINUES THE STORY DIRECTLY AFTER THE DEVASTATING EVENTS OF PENNY DREADFUL'S SEASON THREE TV FINALE! Ethan Chandler (Josh Hartnett) finds himself unable to move on. As he searches desperately for meaning in a world without Vanessa (Eva Green), ancient words echo across the centuries, and he is called on once again to take up arms against the creatures crawling out of the night.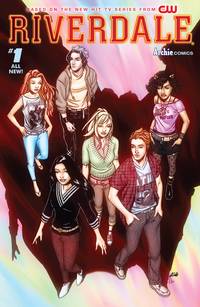 RIVERDALE (ONGOING) #1 
ARCHIE COMIC PUBLICATIONS
(W) Roberto Aguirre-Sacasa (A/CA) Alitha Martinez
From Roberto Aguirre-Sacasa and the writers of the new CW series Riverdale comes the first issue of the must-read, brand new, ongoing comic series! Set in the universe of the TV series, the Riverdale comic offers a bold, subversive take on Archie, Betty, Veronica, Josie & the Pussycats, and their friends, exploring small-town life and the darkness and weirdness bubbling beneath Riverdale's wholesome facade.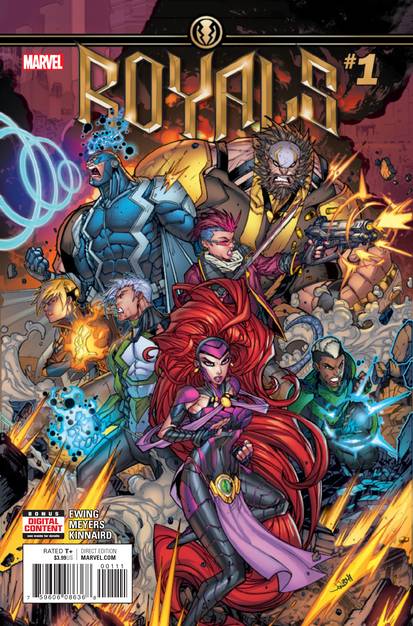 ROYALS #1
MARVEL COMICS
(W) Al Ewing (A/CA) Jonboy Meyers
THE "RESURRXION" OF THE INHUMANS BEGINS!
A myth from the future. A quest to the far stars. A legend written across galaxies. Guided by the other-dimensional Kree warrior known as Marvel Boy, the Inhuman Royal Family departs on an odyssey across all creation on search for lost secrets – and the last hope – of their people.
Penned by fan-favorite Al Ewing (The Ultimates, New Avengers, Loki: Agent of Asgard) and drawn by the white-hot Jonboy Meyers (Teen Titans, Spawn), ROYALS is a Marvel-style space epic that takes the Inhuman Royal Family and plunges them into the unknown!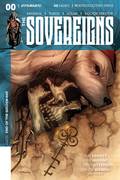 SOVEREIGNS #0 CVR A SEGOVIA
D. E. (W) Ray Fawkes & Various (A) Johnny Desjardins & Various (CA) Stephen Segovia
The beginning of an epic tale that will change everything you know about some of comicdom's greatest and longest-tenured heroes! Solar, Magnus, Dr. Spektor & Turok! Apart, they've saved countless lives a hundred times over. Together, they form a team that has protected the world in the past, present and future. Now, they will be reunited one last time to face a threat that will forever change their legacy and bring them face to face with their final destiny! Plus! Three backup features introducing the all-new, all-different, never-before-seen heroes, Magnus, Turok and Dr. Spektor. Wait – what?!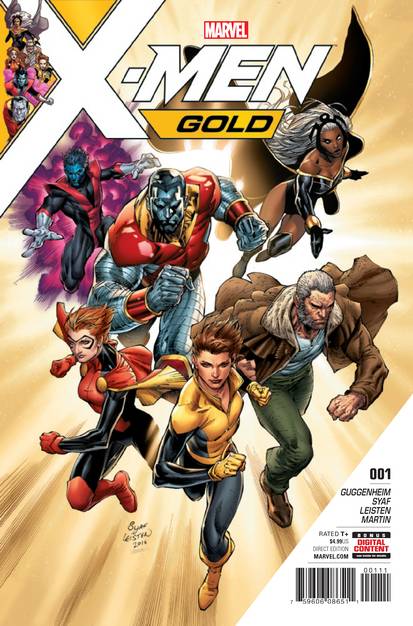 X-MEN GOLD #1
MARVEL COMICS (W) Marc Guggenheim (A/CA) Ardian Syaf
FROM THE ASHES OF INHUMANS VS X-MEN, AN ALL-NEW TEAM OF X-MEN RISES!
Xavier's dream comes full circle as KITTY PRYDE takes the reins and assembles a squad of the most iconic X-Men to fight at her side. STORM. COLOSSUS. NIGHTCRAWLER. OLD MAN LOGAN. PRESTIGE. They are X-MEN GOLD! And they're on a mission to be Earth's finest heroes, even when that means defending those who hate and fear them. Brought to you by an all-star creative team of Marc Guggenheim (X-MEN, S.H.I.E.L.D., television's Arrow) and Ardian Syaf (BATGIRL, SUPERMAN/BATMAN, BRIGHTEST DAY), a new beginning for the strangest heroes of all starts here! Rated T+