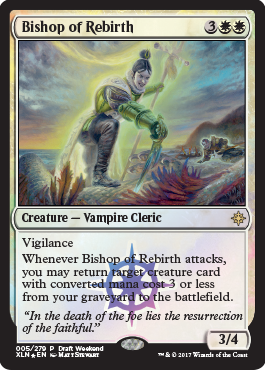 Starting September 30 and continuing all weekend, you'll be able to pick up and play with new Ixalan cards.
BURLINGTON
Sat: Registration 10:00am, Deck Building 11:00
Sun: Registration 12:00am, Deck Building  1:00
HAMILTON 
Sat: Registration 11:00am, Deck Building 21:00
Sun: Registration 12:00am, Deck Building  1:00
For playing in the event, you will receive an alternate-art promo card (while supplies last).
WHAT'S BOOSTER DRAFT?
Booster Draft is a fun way to play Magic where a group (usually six to eight players) opens packs, selecting the most exciting cards to immediately build decks with. Each player only needs three boosters to get started.
How does it work?
At the start of the draft, each player opens a pack and picks a single card. Then everyone passes the rest of their pack to the player on their left. Each player then picks a card from the pack they just received before passing again. This process continues until all the cards in those packs have been selected.
Then each player opens a second pack, this time passing the pack to their right.
After all those cards are drafted, a third pack is opened and passed to the left again.